A FEW WORDS ABOUT US
The Selma Arts Center strives to enrich the lives of all people who pass through our doors by leading a culturally diverse collective of local artists who provide quality theatre and artistic experiences for the community at large. Home to dramatic, visual, literary, and musical arts, the Selma Arts Center works to create experiences that are inspirational, educational, and of the highest caliber. We are proud to provide a variety of programs that reflect the diverse interests of the communities we serve.
Juan Luis Guzmán Jr.
In the Spotlight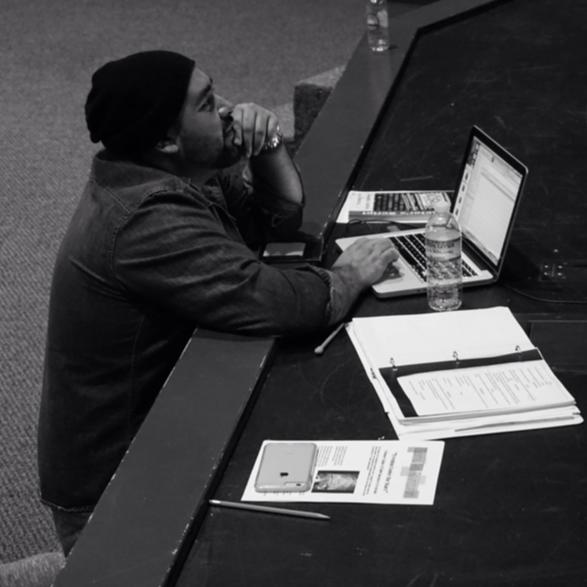 Our In the Spotlight feature is on Juan Guzman. Juan has directed many shows for the Selma Arts Center and has been in many shows during his tenure.
Spotlight: Aaron Wall
We are delighted to have the opportunity to work with musician Aaron Wall. As the frontman for the remarkable band 40 Watt Hype, Wall is no more...
Official Artwork
Official artwork for the Selma Arts Center's production of MR. BURNS, A POST-ELECTRIC PLAY designed and created by Dominic Grijalva more...
Warm Words
FROM OUR VISITORS
The King of the Chimney Sweeps will forever remain transfixed in my memory. Selma Arts Center should be historically memorialized just based on the talent alone not to mention its captivating architecture and preeminent position as a performing arts center in Central California. Five stars.

I saw Young Frankenstein. It was hilarious and the cast did an excellent job. I will go back again. I hope they have some more comedy, but I'm sure that I will enjoy whatever they decide to run. Thank you to the cast. It's always nice to leave a comedy with sore jaws from smiling and laughing.

Nice, small, intimate venue. Well put together and fun. Something I hope the community supports and uses it to grow their art and entertainment options. Had dinner at George's in downtown a block away. Fun, inexpensive date night.